OPPC's mission to provide our patients, their caregivers and their family members with the highest quality of care, reliability and support means that we take the issue of drug diversion extremely seriously.
In hospice, drug diversion is the transfer of a legally prescribed controlled substance from the intended patient to another individual for any illicit usage. The risk for diversion exists in the home, at the facility, in transit and even within the pharmacy itself. As a hospice dedicated pharmacy, OPPC deals with high volumes of opioids and other controlled substances that carry a high risk for diversion. As a result, OPPC is acutely alert for potential signs of diversion and employs stringent measures to prevent it.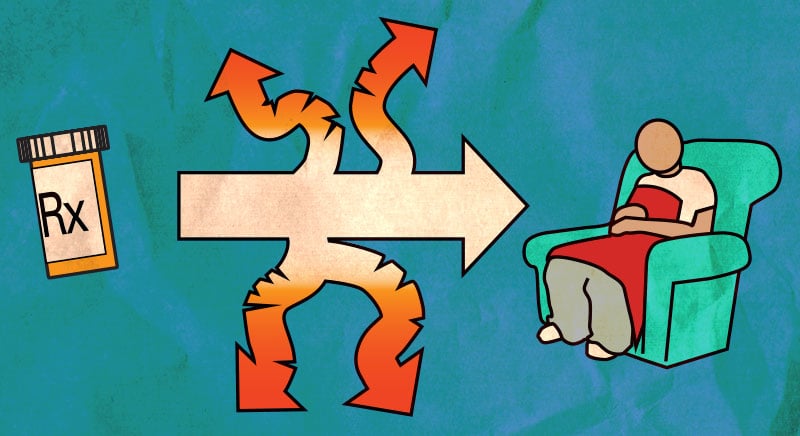 Five constructive methods we use for preventing diversion include:
1) Maintaining the entire drug profile and dispensing history for a patient. When the drug is ordered, we review any significant change in the patient's regime of controlled substances, including checking all prior controlled substance prescriptions. We look at the progression of the number and types of controlled substance prescriptions, any pattern of increasing strength and refill frequency. Any anomalies in the process trigger a call to the hospice.
2) Knowing the prescriber. Because we are a hospice-only pharmacy, we develop long-term relationships with both prescribers and nurses. As a result, we build an understanding of personal prescribing and ordering habits, making it easy to detect an anomaly. Orders outside the normal pattern of practice for patient care are vetted by contacting the hospice.
3) Minimizing prescription transfer. Sometimes family members may try to transfer a prescription for controlled substances for which transfers are permissible. By doing so, the family member can pick up the prescription without having the chain of custody OPPC provides with delivery service. To prevent this situation, OPPC only permits authorized hospice representatives to request a transfer.
4) Carefully controlling our workflow. All of OPPC's prescriptions are processed using barcode and electronic records. At each step in the process all the way through to completed delivery, a documented chain of custody exists showing who handled the medication and when.
5) Unit dosing medications. For those patients or environments identified as at risk for diversion, OPPC will unit dose prescriptions to best account for any tampering, theft or loss. This includes unit dosing oral syringes for controlled substances.
OnePoint's commitment to preventing drug diversion means that we work closely with each and every one of our hospice partners to provide versatile solutions.  With a 99.9% prescription accuracy rate and numerous and diverse methods for identifying and preventing drug diversion, OPPC is able to continuously ensure that our patients are given the best possible end-of-life care.