Our "Together as One" series spotlights nurses, physicians, pharmacists and others who positively impact the lives of hospice patients and their families every day. Through the dedicated and compassionate work of these inspiring professionals, patients receive the high-quality care and attentive consideration they deserve. Together with innovative and responsive hospice partners, they create the network of support so essential to hospice care. We invite you to meet the people behind the mission—and see what one can do.
Nickyia Harper, MS HRMD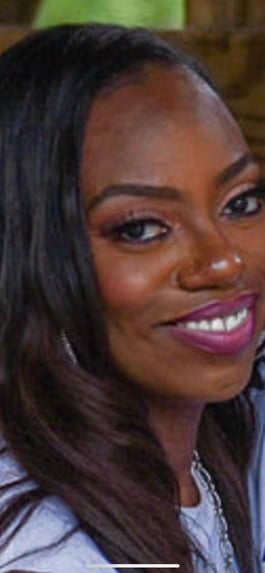 Supervisor, Connect+ HUB Services
Morton Grove, IL
How did you become interested in pharmacy?
My passion to help others and desire to become a pharmacist during my childhood, along with having the opportunity to work in a hospital throughout my high school years, all played a huge role in me becoming interested in healthcare and pharmacy.
What are your favorite aspects of your job?
With my educational background being in Human Resources, my favorite aspects of my job include HR-related tasks, particularly training and coaching.
What drew you to a career with OnePoint?
I was looking to expand my experience in the pharmacy industry and enhance my resume, as I'd already had experience in both the retail and long-term care settings. OnePoint was recommended by a coworker at my previous job, so I decided to apply, and here I am today. From the moment of my interview until now, OnePoint has maintained a warm and welcoming work environment and has had a significant impact on my career path and professional development. The company has allowed me to grow professionally and I'm extremely grateful.
What are your philosophies as a manger?
My philosophies as a manager are to lead by example, be open to the views of others, and lead others the way I would want to be led.
Do you have any proudest professional moments?
My proudest professional moments include being promoted to supervisor of course, and more recently, becoming the primary contact for the HUB department while continuing to take on more responsibilities.
What do you enjoy doing outside of work?
Outside of work, I enjoy attending concerts, going out to dinner, spending time with family and friends, and more importantly, spending time with my son.
How has the COVID-19 pandemic impacted your experiences or responsibilities as a health-care provider? What are some of the challenges, and how have you overcome them?
While the pandemic has not impacted my experiences or responsibilities as a health care provider directly, it has impacted my interaction with employees as well as with patients. I'm sure many may agree, one of the most challenging aspects when it comes to dealing with people can be the need to always present the best version of yourself, even when you don't feel like it in that moment. The pandemic was extremely stressful for me and the fear of the unknown, both, professionally and personally, caused a greater amount of stress. However, taking time to refocus and learn to look at everything in life from the most positive perspective have assisted greatly with me overcoming those challenges.