Our "Together as One" series spotlights nurses, physicians, pharmacists and others who positively impact the lives of hospice patients and their families every day. Through the dedicated and compassionate work of these inspiring professionals, patients receive the high-quality care and attentive consideration they deserve. Together with innovative and responsive hospice partners, they create the network of support so essential to hospice care. We invite you to meet the people behind the mission—and see what one can do.
Gary Henglefelt, BSPS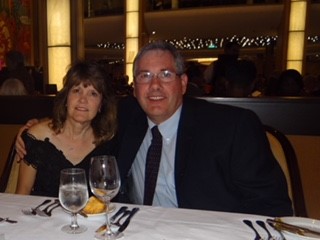 Vice President of Pharmacy Operations – Western Division
Tempe, AZ
How did you become interested in pharmacy?
Growing up on a farm in South Dakota provided a working relationship with the local pharmacy. Mostly for vet medications but it developed my interest as to the knowledge of a pharmacist and what help they provide.
What are your favorite aspects of your job?
Helping nurses and caregivers provide needed care to patients at the end of life.
Have you had any particularly challenging patient cases?
A very rewarding case came to us that utilized the LAMB gel. We had a patient that had open wounds that created such a odor that the family could barely stay bedside with the patient. We provided the lamb gel and that decreased the order enough so they could be bedside at time of death. The family sent a note thanking us for our service.
Is being a pharmacist different from your expectations? If so, in what ways?
Pharmacy has really evolved since I entered the profession. At first our role was to lick and stick and pack and sack a prescription. Now we are involved in providing clinical knowledge to provide assistance with patient medication therapy.
What drew you to a career with OnePoint Patient Care?
I was with a chain pharmacy for about 12 years and was looking for a change to provide more personal care than the chains allowed.
Do you have any proudest professional moments?
Nothing specific but it is very rewarding to help lead a team that can provide thousands of prescriptions daily with our level of accuracy and promptness of service to our patients.

What advice would you give to pharmacy students?
With the increasing cost of health care and changes in computer advancements, I would obtain a specialty of knowledge that can only be provided by a pharmacist to ensure job opportunities in the future.

Has working in the hospice industry influenced how you think about death?
I believe it has in a way that death should not be feared. Death is part of our circle of life and with the care that hospices provide, this transition may be done with appropriate care and dignity.