Our "Together as One" series spotlights nurses, physicians, pharmacists and others who positively impact the lives of hospice patients and their families every day. Through the dedicated and compassionate work of these inspiring professionals, patients receive the high-quality care and attentive consideration they deserve. Together with innovative and responsive hospice partners, they create the network of support so essential to hospice care. We invite you to meet the people behind the mission—and see what one can do.
Ryan Volkman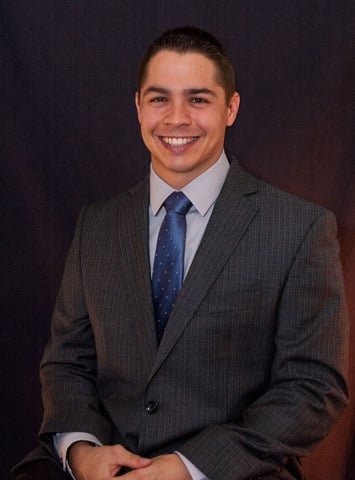 Service Delivery Director
Tempe, AZ
What is your role with OnePoint Patient Care?
I've been with OnePoint for the past 14 years, and am currently the Service Delivery Director to Arizona hospices.
What inspired you to pursue a career in Health-Care?
My first exposure to the health care field was from my mom working as a Respiratory Therapist for home care and in the hospital.
How did you come to work in Hospice specifically?
I have seen the benefits of hospice first hand with grandparents and family friends. In each of my experiences, hospice has been a blessing to our family!
What has been your favorite or proudest moment as an SDD?
My favorite moment is a recurring one. I really enjoy being a part of an interdisciplinary hospice team when it comes to pharmacy. Whether it be meeting budgetary goals or providing impeccable customer service that adds to my partners' positive survey results, I take pride in seeing my hospice partners receive recognition at award ceremonies or holiday parties for their successes. Any way that I can contribute to that success is exciting to me!
In what ways (if any) is hospice different from what you expected when you first started?
The biggest change has been from a regulatory perspective. When I started out in my role, we had very little reporting requirements, but that has all changed. I would say half of my time is now spent assisting hospices with regulatory needs as much as it is about financial and service goals.
Do you have any advice for someone considering a career in hospice?
The hospice industry is a fast-paced environment. Patients are registering for hospice on a daily basis, medication orders always need updating and each patient setting will present unique needs.
How do you keep from getting overwhelmed in your busy day-today?
Organization and prioritization is a must. We are met with requests from our hospice partners each and every day. Some of these requests can be answered easily, while others may take an in-depth review of our policies and procedures. In some instances, we may have to completely change how our process works to meet the needs of out partners.
Has working in the hospice industry influenced how you think about death?
I know there are services available at end of life, not only for the patient but also for the family. Hospice offers support to all those affected by a loved one being places on hospice.
How has the COVID19 pandemic impacted your experiences or responsibilities as a health-care provider? What are some of the challenges, and how have you overcome them?
First and foremost, my ability to meet with my hospice partners has been severely impacted. Thankfully, we are able to still connect via phone call or video conference which allows me to support those that are requesting assistance or are meeting with me for our quarterly pharmacy reviews.